For nearly 20 years since its establishment in 2005,
the Jeonbuk Institute has worked to formulate policies and propose a future vision that will enhance local development in the 14 cities and counties of Jeollabuk-do and the quality of life of its residents.
The institute will be led by the vision, "Healthy Jthink, a more special Jeonbuk".
The Jeonbuk Institute will endeavor to strengthen the new steps of the 전북특별자치도 to create "A more special Jeonbuk" by identifying "What our province can do best", "What only we can do", and "What people can identify with". Additionally, we will create an "Only One Brand".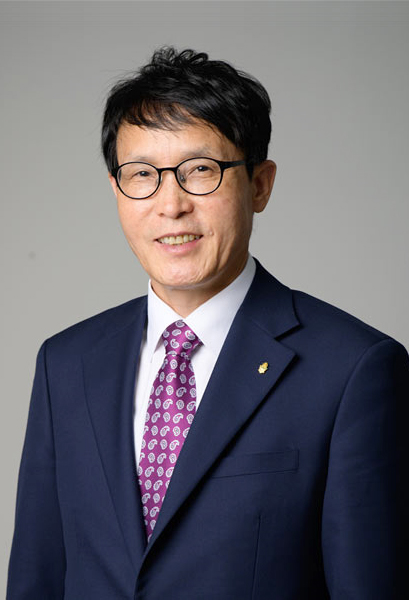 I believe that to create "A more special Jeonbuk", the mind of the institute must become healthier. Healthy development refers to the creation of a sustainable growth mechanism by aiming for mid- to long-term results rather than short-term results. To achieve this, the Jeonbuk Institute will pursue "right innovation rather than quick innovation", "the right way rather than the shortcut", and "the creation of a brand rather than indicators".
I believe global issues and megatrends, such as the climate crisis, carbon neutrality, the demographic cliff, super-aged society, concentration on and in the metropolitan area, and distinctive regions ceasing to exist, can provide excellent opportunities for innovation. For the Jeonbuk Institute to create such opportunities, I have established
four key management goals.
First: We will strengthen our next-generation design and research capabilities which drive sustainable growth.
Second: The Jeonbuk Institute will become the leader in innovative administrative policies.
Third: We will take the initiative to build a system for overcoming human and physical limitations to improve the responsiveness and quality of policy research.
Fourth: The Jeonbuk Institute will earn its rightful place as a think tank and become the pride of the region's residents.
The Jeonbuk Institute will not neglect the task of discovering mid- to long-term policies but will take a greater interest in creating "new precents" in the future.
Thank you.
President Lee, Nam-Ho